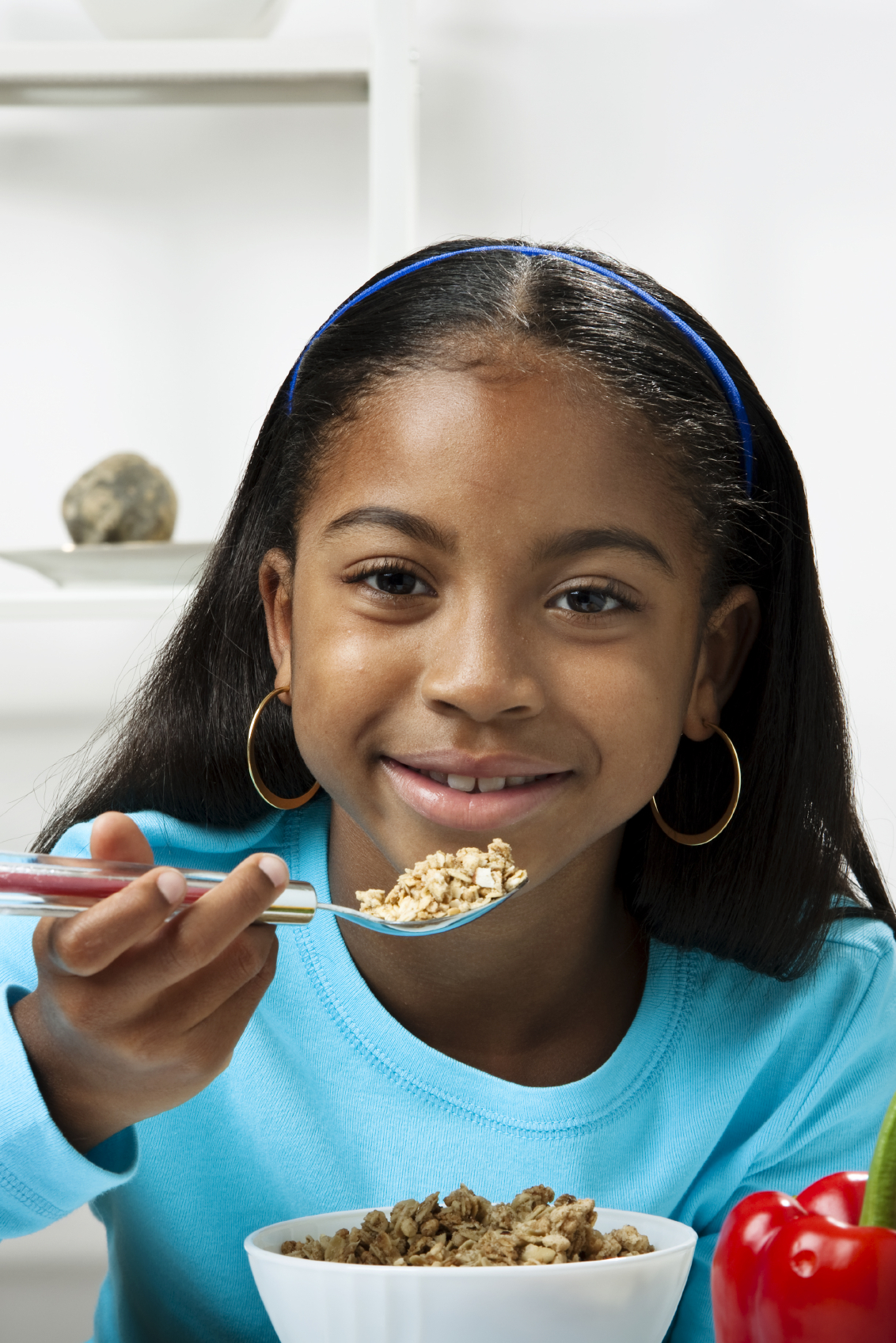 Master Menu for Child Care Homes – Illinois & Michigan
Master Menu for Child Care Homes – Illinois & Michigan
Provided to you by:
Association for Child Development
An efficient, time-saving method of tracking meals served in your child care home.
The Master Menu is a coding system designed to help ACD Providers save time while writing menus.
The Master Menus are for children who are one year old or older. The nutritional needs of infants are often too variable for pre-planned templates. Therefore, only record Master Menu on the Regular Menu form. Master Menu can also be used in the online claiming program.
The benefits of the Master Menu system include:
 Ease: Spend less time recording your menus.
 Time-saving: Spend less time meal planning because meals/snacks are already planned for you. Simply choose the meals you want to serve and record the corresponding reference codes on the menu form.
 Flexibility: The Master Menu system offers choices. You make the decisions. You can use leftovers, buy in bulk, and serve foods the children enjoy eating.
 Planning: Plan meals/snacks in advance to fit your busy schedule.
 Variety: The food items featured on the Master Menu system allow you to use variety in cooking methods and recipe choices.
 Money-saving: You have the ability to plan in advance what you will be serving so you can watch for bargains and sales, clip coupons, or incorporate leftovers. If chicken is leftover from one meal, you can choose meals from the list for the next day that also contain chicken.
Tips to Remember
 Substitutions: If you are missing a component for any particular Master Menu meal, you must bubble in all the individual meal components for that meal. Substitutions cannot be claimed on Master Menu.
 Portions/Serving Sizes: Please consider the serving sizes of menu items when planning meals by referring to the CACFP Meal Pattern Chart for children for minimum serving sizes according to age group (i.e., tomato soup, peanut butter, cheese, bread, chicken, pot pies, etc.).
 Homemade or Child Nutrition (CN) Label: When serving combination items such as pizza or ravioli, it is often difficult to determine the quantities of different components. In these cases, the food must be made with quantities which meet CACFP meal pattern requirements (i.e., add extra meat or cheese). If commercially prepared, use Child Nutrition (CN) labels to ensure these products meet the CACFP meal pattern requirements. CN Labels provide information about a food's contribution toward the meal pattern. Please refer to the CACFP Meal Pattern Chart for children. CN/HM denotes CN Label or Homemade.
 Grains/Breads: When serving any grains/breads (i.e., pasta, buns, etc.), please make sure each item is made from whole grain or enriched meal or flour. Please refer to the CACFP Meal Pattern Chart for children.
 Vegetables/Fruits: Less than 1/8 cup of any fruit/vegetable is considered a garnish and is not creditable as a fruit/vegetable. Fruit or vegetable dishes that contain more than one fruit or vegetable (e.g., mixed vegetables) may be credited toward only one of the two required components at lunch/dinner unless they are in combination dishes and identifiable as individual servings and are served as part of an entree (e.g. chef salad). Only 100 percent fruit or vegetable juice is creditable and may only be claimed once per day. No Master Menu reference codes include juice, you must claim all individual meal components if serving juice.
 Combination Dishes: Combination dishes (dishes that contain foods from more than one food group) can be credited for up to three different food components in a meal. For example, lasagna that contains ricotta cheese, tomato sauce, and lasagna noodles may be credited as one meat/meat alternate, one vegetable serving, and one serving of grains/breads.
 Processed Meats: Processed meat and poultry products may be served on the CACFP. Only the meat in these products is creditable. Since many processed meats contain large amounts of binders and extenders, the composition of these products must be known in order to properly credit the meat/meat alternate portion.
 Dessert Items: Grain-based desserts (i.e. brownies, cake, cookies, cupcakes, etc.) are not creditable on the CACFP. They may be served as an extra item or at a meal or snack that is not claimed.
 Water Requirements: Water should be made available to children (one year and older) throughout the day upon request or offered to children who may be too young to request it on their own. It does not have to be available for children to self-serve. While drinking water should be made available to children during meal times, it is not part of the reimbursable meal and may not be served in place of fluid milk. It is recommended that water be served at snack if no other beverage is offered.
 Milk Requirements: Milk served must be pasteurized fluid milk that meets state and local standards. It can be regular, lactose-reduced, lactose-free, buttermilk, or acidified.
Milk (01)
1 Year Old: Unflavored Whole Milk
2-5 Years Old: Unflavored Low-Fat (1%) or Unflavored Fat-Free (Skim) Milk
6 Years and Older: Unflavored Low-Fat (1%), Unflavored Fat-Free (Skim) Milk, Flavored Fat-Free (Skim) Milk or Flavored Low-Fat (1%) Milk
NOTE: The Master Menus are available to Providers in good standing and who have not previously been denied use of any of ACD's time-saving menu recording options.
INSTRUCTIONS:
1. When you serve a Master Menu, mark the Master Menu or "M" bubble for that meal.
2. Next, record the specific Master Menu you are using. Look at the Master Menu chart and choose the corresponding Master Menu number for that meal.
3. Mark this number in the lowest "Fruit or Vegetable" section for that meal.
4. That's it! You will still mark meal attendance as normal – indicating which children received that Master Menu – but you do not need to mark the specific foods because we know which foods were served as part of that Master Menu.
5. Please keep your menu in an accessible area for unannounced home reviews conducted by ACD, the state agency, and/or the United States Department of Agriculture.
As with all types of menus, Master Menu must always be available for review in your child care home.
EXAMPLE
**Please download the PDF for a complete list of Master Menu meal component codes **
Questions? Contact one of our Customer Service Specialists!
Michigan: (800) 234-3287      Illinois: (800) 284-5273
This project is funded at least in part by USDA funds through the Michigan Department of Education and/or the Illinois State Board of Education. In accordance with federal civil rights law and U.S. Department of Agriculture (USDA) civil rights regulations and policies, this institution is prohibited from discriminating on the basis of race, color, national origin, sex (including gender identity and sexual orientation), disability, age, or reprisal or retaliation for prior civil rights activity. Program information may be made available in languages other than English. Persons with disabilities who require alternative means of communication to obtain program information (e.g., Braille, large print, audiotape, American Sign Language), should contact the responsible state or local agency that administers the program or USDA's TARGET Center at (202) 720-2600 (voice and TTY) or contact USDA through the Federal Relay Service at (800) 877-8339. To file a program discrimination complaint, a Complainant should complete a Form AD-3027, USDA Program Discrimination Complaint Form which can be obtained online at: https://www.usda.gov/sites/ default/files/documents/USDA-OASCR%20P-Complaint-Form-0508-0002-508-11-28-17Fax2Mail.pdf, from any USDA office, by calling (866) 632-9992, or by writing a letter addressed to USDA. The letter must contain the complainant's name, address, telephone number, and a written description of the alleged discriminatory action in sufficient detail to inform the Assistant Secretary for Civil Rights (ASCR) about the nature and date of an alleged civil rights violation. The completed AD-3027 form or letter must be submitted to USDA by: (1) mail: U.S. Department of Agriculture Office of the Assistant Secretary for Civil Rights 1400 Independence Avenue, SW Washington, D.C. 20250-9410; or (2) fax:(833) 256-1665 or (202) 690-7442; (3) or email:program.intake@usda.gov.
Master Menu – Revised 1/2019